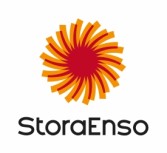 Another late news but I was in China at the time that this came out and I was not able to access my google emails and reader…
Stora Enso said it is investing EUR 32 million (USD 43 million) in a demonstration and market development plant to be built at Raceland, Louisiana, USA, following its recent acquisition of the US-based biotechnology company Virdia. The plant will be used for industrial validation of the newly acquired extraction and separation technology developed by Virdia that enables cellulosic biomass, such as wood or agricultural waste, to be converted into highly refined sugars.
The investment serves the feasibility of the technology on industrial scale in the future, possibly also in some of Stora Enso's existing pulp mills.
The demonstration plant will be located in the vicinity of existing sugar cane plantations and will use bagasse waste as feedstock.  It will be used to produce high purity five-carbon sugars and in particular xylose. These sugars will be converted and upgraded for applications in, for example, food and personal care.
The Raceland demonstration plant is scheduled to start production early 2017.
In another recent sugar news, Proterro and Bunge announced that the companies are conducting a pilot study of Proterro's sucrose-production technology in Brazil.